Cancer is the second leading cause of death among men. Here's how you can reduce your risk.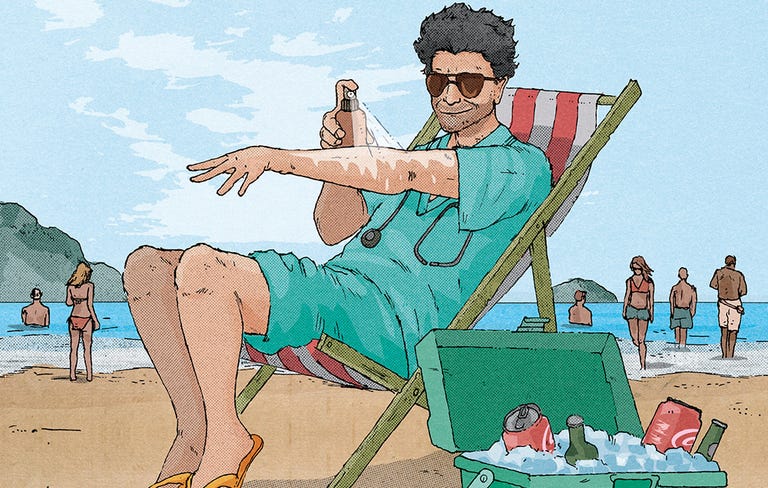 Cancer is the second leading cause of death among guys in this country. And while there have been lots of medical advancements towards treating some kind and boosting survival, there is still lots of work to be done.
That's why your best bet is to play the preventive game: You have to work on ways to reduce your risk of getting cancer in the first place.
So we asked physicians and researchers how they dodge America's number two killer. One answer is obvious: don't smoke. Here are 10 more ways these experts protect themselves from cancer.
WEAR SUNSCREEN
Your skin wins your body's prize for "most likely to get cancer." Every morning, dermatologist Joseph Sobanko, M.D., of the University of Pennsylvania, uses generic broad-spectrum SPF 30 sunscreen with either zinc or titanium dioxide. He shuts his eyes and sprays an even coat on his face after he brushes his teeth and combs his hair. We like Kiss My Face Mineral Spray SPF 30 Cool Sport ($12, amazon.com).
EAT THE RIGHT FOODS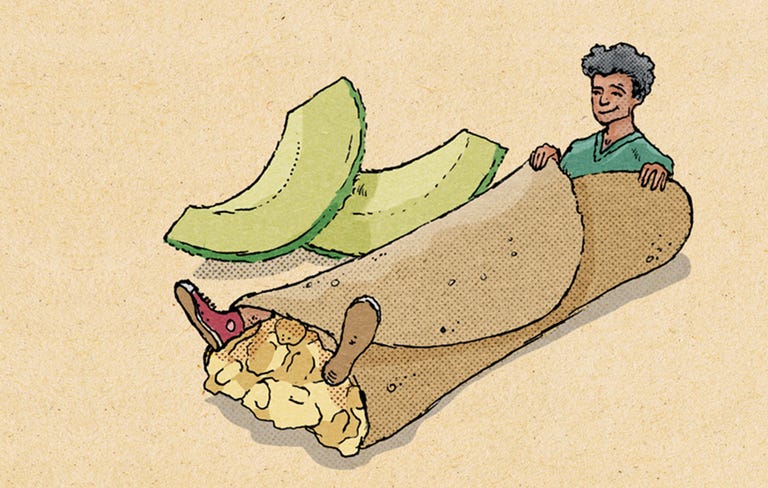 A diet rich in vegetables, fiber, and omega-3 fats can curb inflammation and help fight cancer. Philippe Spiess, M.D., a genitourinary oncologist at Moffitt Cancer Center, eats what he calls a "power egg breakfast wrap." He heats 1/4 cup of frozen spinach in a pan and mixes it with an egg and 200 milliliters (nearly a cup) of egg whites. The cooked mixture then goes into a whole wheat wrap with a pinch of cheese, a third of an avocado, and a tablespoon of hot sauce.
POP LOW-DOSE ASPIRIN
Aspirin does more than soothe aches and stifle heart attacks; it curbs colon inflammation. Daniel Rosenberg, Ph.D., director of the Colon Cancer Prevention Program at University of Connecticut Health, tells everyone he knows to take 81 milligrams a day. Ask your doctor first, because some people run the risk of excessive bleeding.
"If your doctor approves, you should do it," he says. In a study review in Annals of Internal Medicine, people who took 75 to 1,200 milligrams of aspirin daily for at least a year reduced their risk of dying of colorectal cancer by 33 percent over 20 years.
PITCH PLASTIC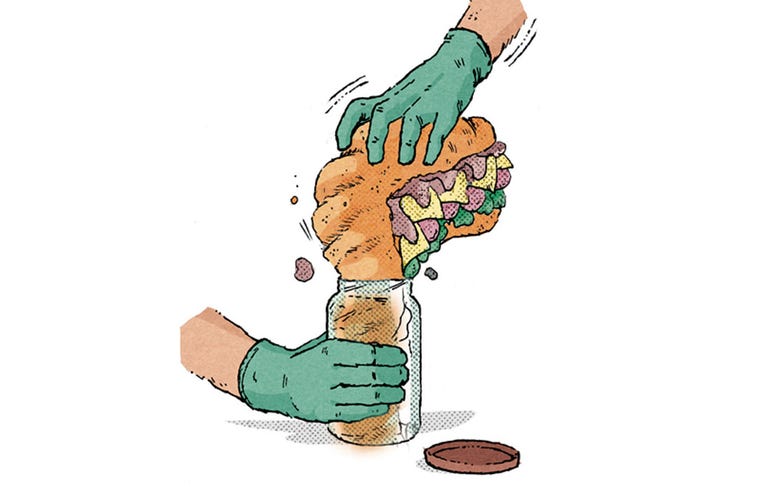 June Chan, Sc.D., a professor of urology at UC San Francisco, packs her lunch—but not in plastic, which may contain cancer-promoting chemicals. She packs salad (kale, feta, pumpkin seeds, raisins) in a mason jar. For more substantial grub, go with the stainless-steel 3-in-1 ECOlunch-box ($25, container store.com).
Click Men's Health for the complete article.
Thank's for reading the article and have a great day.