This Morning's Dr Chris Steele reveals eating yoghurt, beans and bananas can boost your immune system and improve your body's chances of fighting off COVID-19
By JESSICA GREEN FOR MAILONLINE
Doctor Chris Steele recommended three foods to help boost immune system
This Morning's resident doctor told people to eat 'yoghurt, beans and bananas'
Host Ruth Langsford clarified that it wouldn't stop people getting COVID-19
This Morning's resident doctor Chris Steele has recommended three foods to help boost the immune system during the COVID-19 pandemic.
The 77-year-old GP explained on today's programme that eating 'yoghurt, beans and bananas' will give people a better chance of fighting off the deadly virus.
He added that incorporating more Vitamin D3 into your diet, which is found in foods like red meat, oily fish and egg yolk, will also help.
'Obviously these things aren't going to stop you from getting [coronavirus] but it's good to boost your immune system,' host Ruth Langsford clarified.
Appearing on the ITV programme today, Dr Chris said: 'Your immune system protects you against viruses and bacteria.
'And I advise you to increase the population of friendly bacteria by eating yoghurt, Greek style yoghurt. Please click Daily Mail to see the full article.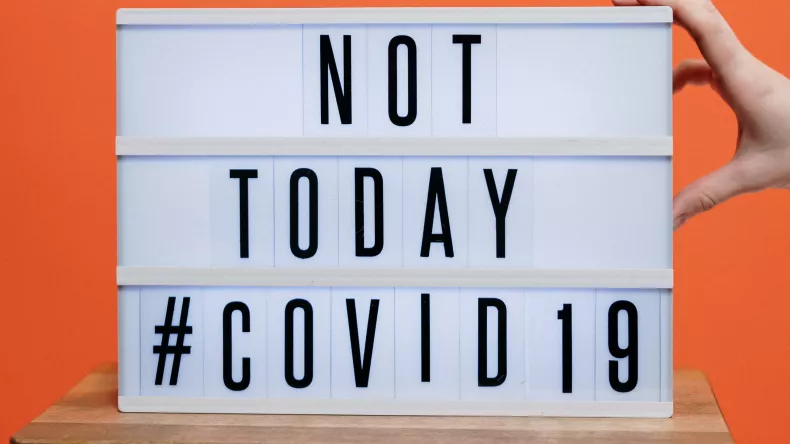 Dr. Fauci Recommends These Vitamin Supplements to Fight COVID-19
In need of an expert's advice? Here are some vitamin recommendations from none other than Dr. Anthony Fauci.
BY NEWSWEEK AMPLIFY ON 9/15/20 AT 12:00 PM EDT
Scientists have yet to find a working solution to end the dreaded COVID-19 pandemic. Vaccines are currently in progress, but it may take a while before we get to see it all bear fruit.
For now, preventive measures are our best option through the use of masks, face shields, and physical distancing. However, these alone aren't enough to keep this menacing virus away. We need that added layer protection through our immune system.
We all have our ways of doing so, but most of them are self-medicated. So to have a more definitive answer, we'll refer to the statements of none other than the director of the National Institute of Allergy and Infectious Diseases, Dr. Anthony Fauci.
Dr. Fauci has also been leading the Trump Administration's Coronavirus Task Force. In a recent conversation with actress Jennifer Garner, he mentioned what he believes is an effective combination of vitamin supplements that could help shield ourselves from infection.
Whichever method you may have should work well, but Dr. Fauci's recommendation is certainly worth hearing out, at the very least.
So what is Dr. Fauci's recommendation? Vitamin D is at the top of his list, based on his own experience.
If you're deficient in vitamin D, that does have an impact on your susceptibility to infection. I would not mind recommending, and I do it myself, taking vitamin D supplements.
The second item on his list? Vitamin C. He even suggested the dosage to start with.
The other vitamin that people take is vitamin C because it's a good antioxidant, so if people want to take a gram or so of vitamin C, that would be fine.
We all know that Vitamin C is the go-to supplement to prepare for flu season, but for many of us, that's about it. The knowledge about how far it goes in terms of immune health protection could be very limited. Same thing with Vitamin D, and that you can get it from those early hours of sunlight in the morning.
But what exactly do they offer, and why are they Dr. Fauci's top recommendations?
Click Newsweek for the full article.
Remember to speak to your Doctor first always before doing and new vitamin regimens etc. Also, there is not a preventable way from getting it through food and vitamins but they both can help your body to prevent getting it by boosting immunity.