Eating White Button Mushrooms Could Slow Progression of Prostate Cancer
The chemicals present in white button mushrooms may slow the progression of prostate cancer, according to a mouse study presented virtually at ENDO 2021, the Endocrine Society's annual meeting.
"Androgens, a type of male sex hormone, promote the growth of prostate cancer cells by binding to and activating the androgen receptor, a protein that is expressed in prostate cells," said lead researcher Xiaoqiang Wang, M.D., Ph.D., M.B. (A.S.C.P.), of the Beckman Research Institute of City of Hope, a comprehensive cancer center in Duarte, Calif. "White button mushrooms appear to suppress the activity of the androgen receptor."
City of Hope's Shiuan Chen, Ph.D., the principal investigator of this project, previously conducted a phase one clinical trial of white button mushroom powder in patients with recurrent prostate cancer, which indicated that the mushrooms reduced levels of prostate-specific antigen (PSA) in the blood, with minimal side effects. Heightened blood levels of PSA in men may indicate the existence of prostate tumors.
The new study aimed to understand the mechanism behind this finding. The researchers studied the mushroom extract's effect on prostate cancer cells that were sensitive to androgen. They also studied the extract's effect on mice implanted with human prostate tumors, which creates an animal model whose results would be more reliable as the research is translated to human clinical trials.
The researchers found that in prostate cancer cells, white button mushroom extract suppressed androgen receptor activity. They also found that in mice treated with white button mushroom extract for six days, prostate tumor growth was significantly suppressed, and levels of PSA decreased.
"We found that white button mushrooms contain chemicals that can block the activity of the androgen receptor in mouse models, indicating this fungus can reduce PSA levels," Wang said. "While more research is needed, it's possible that white button mushrooms could one day contribute to the prevention and treatment of prostate cancer."
Original article was published here.
New Research Uncovers Dangers of Artificial Sweeteners – Potentially Leading to Serious Health Issues
New research has discovered that common artificial sweeteners can cause previously healthy gut bacteria to become diseased and invade the gut wall, potentially leading to serious health issues.
The study, published in the International Journal of Molecular Sciences, is the first to show the pathogenic effects of some of the most widely used artificial sweeteners — saccharin, sucralose, and aspartame — on two types of gut bacteria, E. coli (Escherichia coli) and E. faecalis (Enterococcus faecalis).
Previous studies have shown that artificial sweeteners can change the number and type of bacteria in the gut, but this new molecular research, led by academics from Anglia Ruskin University (ARU), has demonstrated that sweeteners can also make the bacteria pathogenic. It found that these pathogenic bacteria can attach themselves to, invade, and kill Caco-2 cells, which are epithelial cells that line the wall of the intestine.
It is known that bacteria such as E. faecalis which cross the intestinal wall can enter the blood stream and congregate in the lymph nodes, liver, and spleen, causing a number of infections including septicaemia.
This new study discovered that at a concentration equivalent to two cans of diet soft drink, all three artificial sweeteners significantly increased the adhesion of both E. coli and E. faecalis to intestinal Caco-2 cells, and differentially increased the formation of biofilms.
Bacteria growing in biofilms are less sensitive to antimicrobial resistance treatment and are more likely to secrete toxins and express virulence factors, which are molecules that can cause disease.
Additionally, all three sweeteners caused the pathogenic gut bacteria to invade Caco-2 cells found in the wall of the intestine, with the exception of saccharin which had no significant effect on E. coli invasion.
Senior author of the paper Dr. Havovi Chichger, Senior Lecturer in Biomedical Science at Anglia Ruskin University (ARU), said: "There is a lot of concern about the consumption of artificial sweeteners, with some studies showing that sweeteners can affect the layer of bacteria which support the gut, known as the gut microbiota.
"Our study is the first to show that some of the sweeteners most commonly found in food and drink — saccharin, sucralose and aspartame — can make normal and 'healthy' gut bacteria become pathogenic. These pathogenic changes include greater formation of biofilms and increased adhesion and invasion of bacteria into human gut cells.
"These changes could lead to our own gut bacteria invading and causing damage to our intestine, which can be linked to infection, sepsis and multiple-organ failure.
"We know that overconsumption of sugar is a major factor in the development of conditions such as obesity and diabetes. Therefore, it is important that we increase our knowledge of sweeteners versus sugars in the diet to better understand the impact on our health."
Reference: "Artificial Sweeteners Negatively Regulate Pathogenic Characteristics of Two Model Gut Bacteria, E. coli and E. faecalis" by Aparna Shil and Havovi Chichger, 15 May 2021, International Journal of Molecular Sciences.

Article originally published here.
The 14 Healthiest Vegetables on Earth
Vegetables are well-known for being good for your health. Most vegetables are low in calories but high in vitamins, minerals and fiber.
However, some vegetables stand out from the rest with additional proven health benefits, such as the ability to fight inflammation or reduce the risk of disease.
This article takes a look at 14 of the healthiest vegetables and why you should include them in your diet.
1. Spinach
This leafy green tops the chart as one of the healthiest vegetables, thanks to its impressive nutrient profile.
One cup (30 grams) of raw spinach provides 56% of your daily vitamin A needs plus your entire daily vitamin K requirement — all for just 7 calories (1).
Spinach also boasts a great deal of antioxidants, which can help reduce the risk of chronic disease.
One study found that dark green leafy vegetables like spinach are high in beta-carotene and lutein, two types of antioxidants that have been associated with a decreased risk of cancer (2Trusted Source).
In addition, a 2015 study found that spinach consumption may be beneficial for heart health, as it may lower blood pressure (3Trusted Source).
2. Carrots
Carrots are packed with vitamin A, providing 428% of the daily recommended value in just one cup (128 grams) (4).
They contain beta-carotene, an antioxidant that gives carrots their vibrant orange color and could help in cancer prevention (5Trusted Source).
In fact, one study revealed that for each serving of carrots per week, participants' risk of prostate cancer decreased by 5% (6Trusted Source).
Another study showed that eating carrots may reduce the risk of lung cancer in smokers as well. Compared to those who ate carrots at least once a week, smokers who did not eat carrots had a three times greater risk of developing lung cancer (7Trusted Source).
Carrots are also high in vitamin C, vitamin K and potassium (4).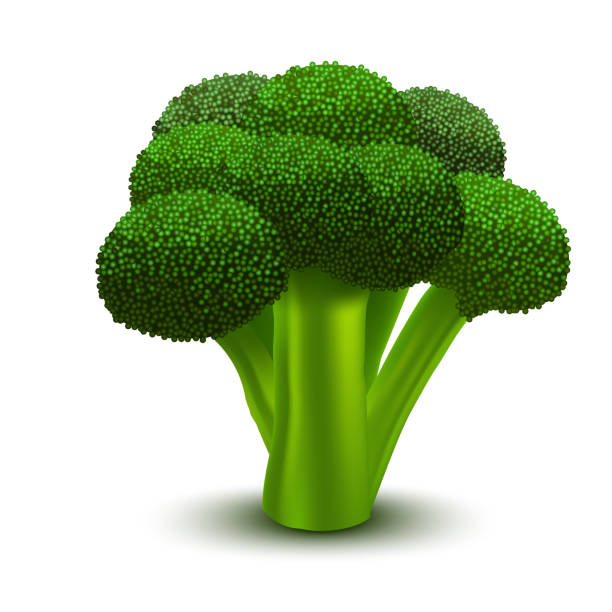 Broccoli belongs to the cruciferous family of vegetables.
It is rich in a sulfur-containing plant compound known as glucosinolate, as well as sulforaphane, a by-product of glucosinolate (8Trusted Source).
Sulforaphane is significant in that it has been shown to have a protective effect against cancer.
In one animal study, sulforaphane was able to reduce the size and number of breast cancer cells while also blocking tumor growth in mice (9Trusted Source).
Eating broccoli may help prevent other types of chronic disease, too.
A 2010 animal study found that consuming broccoli sprouts could protect the heart from disease-causing oxidative stress by significantly lowering levels of oxidants (10Trusted Source).
In addition to its ability to prevent disease, broccoli is also loaded with nutrients.
A cup (91 grams) of raw broccoli provides 116% of your daily vitamin K needs, 135% of the daily vitamin C requirement and a good amount of folate, manganese and potassium (11).
Garlic has a long history of use as a medicinal plant, with roots tracing all the way back to ancient China and Egypt (12Trusted Source).
The main active compound in garlic is allicin, a plant compound that is largely responsible for garlic's variety of health benefits (13Trusted Source).
Several studies have shown that garlic can regulate blood sugar as well as promote heart health.
In one animal study, diabetic rats were given either garlic oil or diallyl trisulfide, a component of garlic. Both garlic compounds caused a decrease in blood sugar and improved insulin sensitivity (14Trusted Source).
Another study fed garlic to participants both with and without heart disease. Results showed that garlic was able to decrease total blood cholesterol, triglycerides and LDL cholesterol while increasing HDL cholesterol in both groups (15Trusted Source).
Garlic may be useful in the prevention of cancer as well. One test-tube study demonstrated that allicin induced cell death in human liver cancer cells (16Trusted Source).
However, further research is needed to better understand the potential anti-cancer effects of garlic.
5. Brussels Sprouts
Like broccoli, Brussels sprouts are a member of the cruciferous family of vegetables and contain the same health-promoting plant compounds.
Brussels sprouts also contain kaempferol, an antioxidant that may be particularly effective in preventing damage to cells (17Trusted Source).
One animal study found that kaempferol protected against free radicals, which cause oxidative damage to cells and can contribute to chronic disease (18Trusted Source).
Brussels sprout consumption can help enhance detoxification as well.
One study showed that eating Brussels sprouts led to a 15–30% increase in some of the specific enzymes that control detoxification, which could decrease the risk of colorectal cancer (19Trusted Source).
Additionally, Brussels sprouts are very nutrient-dense. Each serving provides a good amount of many vitamins and minerals, including vitamin K, vitamin A, vitamin C, folate, manganese and potassium (20).
Like other leafy greens, kale is well-known for its health-promoting qualities, including its nutrient density and antioxidant content.
A cup (67 grams) of raw kale contains plenty of B vitamins, potassium, calcium and copper.
It also fulfills your entire daily requirement for vitamins A, C and K (21).
Due to its high amount of antioxidants, kale may also be beneficial in promoting heart health.
In a 2008 study, 32 men with high cholesterol drank 150 ml of kale juice daily for 12 weeks. By the end of the study, HDL cholesterol increased by 27%, LDL cholesterol decreased by 10% and antioxidant activity was increased (22Trusted Source).
Another study showed that drinking kale juice can decrease blood pressure and may be beneficial in reducing both blood cholesterol and blood sugar (23Trusted Source).
Peas are considered a starchy vegetable. This means they have a higher amount of carbs and calories than non-starchy vegetables and may impact blood sugar levels when eaten in large amounts.
Nevertheless, green peas are incredibly nutritious.
One cup (160 grams) of cooked green peas contains 9 grams of fiber, 9 grams of protein and vitamins A, C and K, riboflavin, thiamin, niacin and folate (24).
Because they are high in fiber, peas support digestive health by enhancing the beneficial bacteria in your gut and promoting regular bowel movements (25Trusted Source).
Moreover, peas are rich in saponins, a group of plant compounds known for their anti-cancer effects (26Trusted Source).
Research shows that saponins may help fight cancer by reducing tumor growth and inducing cell death in cancer cells (27Trusted Source).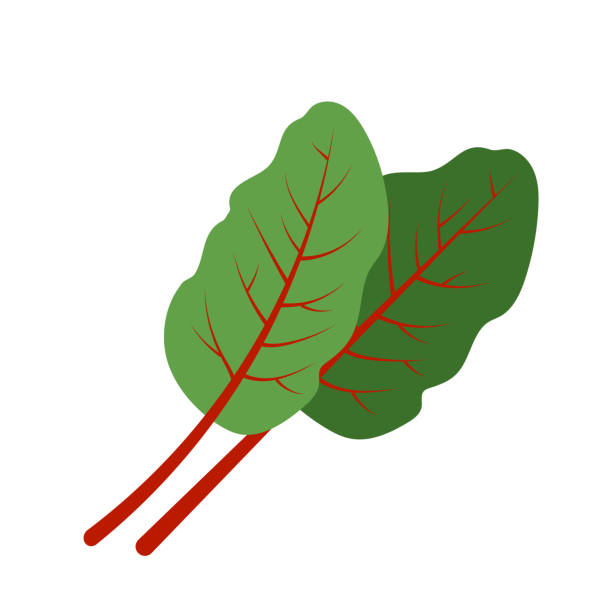 Swiss chard is low in calories but high in many essential vitamins and minerals.
One cup (36 grams) contains just 7 calories yet 1 gram of fiber, 1 gram of protein and lots of vitamins A, C and K, manganese and magnesium (28).
Swiss chard is especially known for its potential to prevent damage caused by diabetes mellitus.
In one animal study, chard extract was found to reverse the effects of diabetes by decreasing blood sugar levels and preventing cell damage from disease-causing free radicals (29Trusted Source).
Other animal studies have shown that the antioxidant content of chard extract can protect the liver and kidneys from the negative effects of diabetes (30Trusted Source, 31Trusted Source).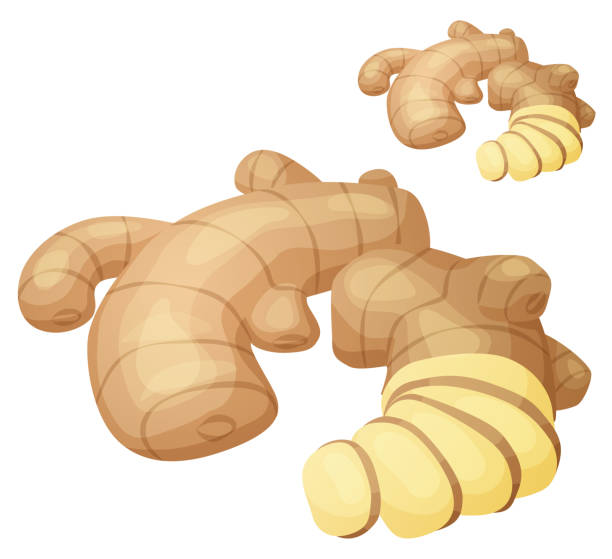 Ginger root is used as a spice in everything from vegetable dishes to desserts.
Historically, ginger has also been used as a natural remedy for motion sickness (32Trusted Source).
Several studies have confirmed the beneficial effects of ginger on nausea. In a review comprised of 12 studies and nearly 1,300 pregnant women, ginger significantly reduced nausea compared to a placebo (33Trusted Source).
Ginger also contains potent anti-inflammatory properties, which can be helpful in treating inflammation-related disorders like arthritis, lupus or gout (34Trusted Source).
In one study, participants with osteoarthritis who were treated with a concentrated ginger extract experienced reduced knee pain and relief from other symptoms (35Trusted Source).
Further research suggests that ginger could aid in the treatment of diabetes as well.
A 2015 study looked at the effects of ginger supplements on diabetes. After 12 weeks, ginger was found to be effective in decreasing blood sugar levels (36Trusted Source).
This spring vegetable is rich in several vitamins and minerals, making it an excellent addition to any diet.
Just half a cup (90 grams) of asparagus provides one-third of your daily folate needs.
This amount also provides plenty of selenium, vitamin K, thiamin and riboflavin (37).
Getting enough folate from sources like asparagus can offer protection from disease and can prevent neural tube birth defects during pregnancy (38Trusted Source, 39Trusted Source).
Some test-tube studies also show that asparagus may benefit the liver by supporting its metabolic function and protecting it against toxicity (40Trusted Source).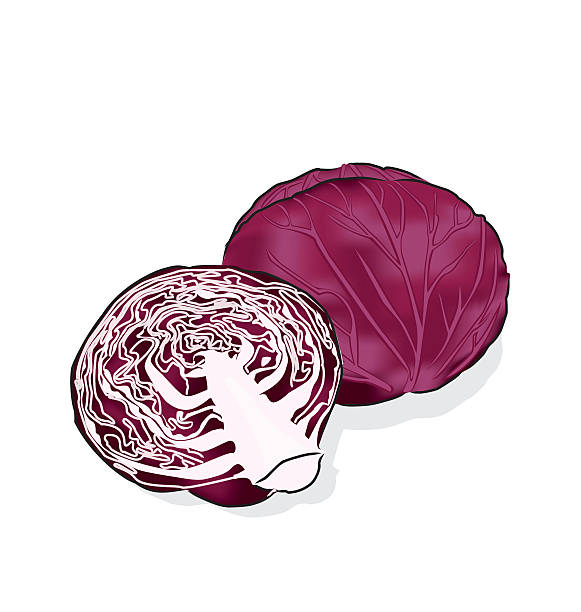 This vegetable belongs to the cruciferous family of vegetables and, much like its relatives, is brimming with antioxidants and health-promoting properties.
One cup (89 grams) of raw red cabbage contains 2 grams of fiber as well as 85% of the daily vitamin C requirement (41).
Red cabbage is also rich in anthocyanins, a group of plant compounds that contribute to its distinct color as well as a whole host of health benefits.
In a 2012 animal study, rats were fed a diet designed to increase cholesterol levels and increase plaque buildup in the arteries. The rats were then given red cabbage extract.
The study found that red cabbage extract was able to prevent increases in blood cholesterol levels and protect against damage to the heart and liver (42Trusted Source).
These results were supported by another animal study in 2014 showing that red cabbage could reduce inflammation and prevent liver damage in rats fed a high-cholesterol diet (43Trusted Source).
Classified as a root vegetable, sweet potatoes stand out for their vibrant orange color, sweet taste and impressive health benefits.
One medium sweet potato contains 4 grams of fiber, 2 grams of protein and a good amount of vitamin C, vitamin B6, potassium and manganese (44).
It's also high in a form of vitamin A called beta-carotene. In fact, one sweet potato fulfills 438% of your daily vitamin A needs (44).
Beta-carotene consumption has been linked to a significant decrease in the risk of certain types of cancer, including lung and breast cancer (45Trusted Source, 46Trusted Source).
Specific types of sweet potatoes may also contain additional benefits. For example, Caiapo is a type of white sweet potato that may have an anti-diabetic effect.
In one study, people with diabetes were given 4 grams of Caiapo daily over 12 weeks, leading to a reduction in both blood sugar and blood cholesterol levels (47Trusted Source).
Collard greens are a very nutrient-rich vegetable.
One cup (190 grams) of cooked collard greens contains 5 grams of fiber, 4 grams of protein and 27% of your daily calcium needs (48).
In fact, collard greens are one of the best plant sources of calcium available, along with other leafy greens, broccoli and soybeans.
Adequate calcium intake from plant sources can promote bone health and has been shown to decrease the risk of osteoporosis (49Trusted Source).
Collard greens are also high in antioxidants and could even reduce your risk of developing certain diseases.
One study found that eating more than one serving of collard greens per week was associated with a 57% decreased risk of glaucoma, an eye condition that can lead to blindness (50Trusted Source).
Another study showed that a high intake of vegetables in the Brassica family, which includes collard greens, may decrease the risk of prostate cancer (51Trusted Source).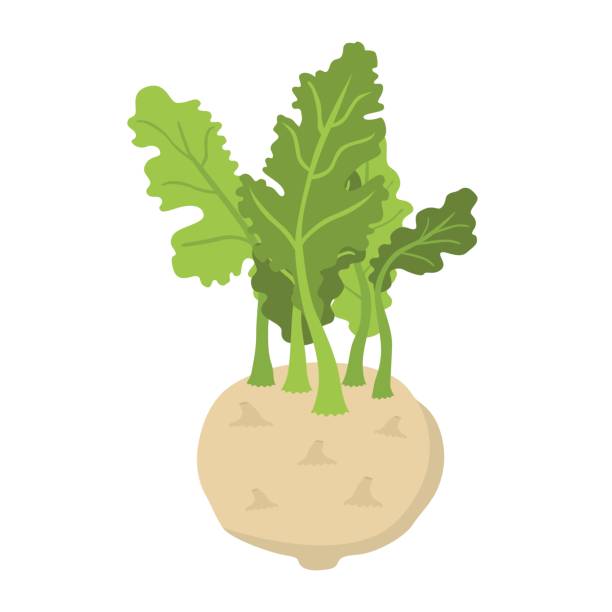 Also known as the turnip cabbage or German turnip, kohlrabi is a vegetable related to the cabbage that can be eaten raw or cooked.
Raw kohlrabi is high in fiber, providing 5 grams in each cup (135 grams). It's also full of vitamin C, providing 140% of the daily value per cup (52).
Studies have shown that the antioxidant content of kohlrabi makes it a powerful tool against inflammation and diabetes (53Trusted Source).
In one animal study, kohlrabi extract was able to decrease blood sugar levels by 64% within just seven days of treatment (54Trusted Source).
Though there are different types of kohlrabi available, studies show that red kohlrabi has nearly twice the amount of phenolic antioxidants and displays stronger anti-diabetic and anti-inflammatory effects (53Trusted Source).
Article originally appeared here.
Fiber and Health
Fiber is a type of carbohydrate that the body can't digest. Though most carbohydrates are broken down into sugar molecules, fiber cannot be broken down into sugar molecules, and instead it passes through the body undigested. Fiber helps regulate the body's use of sugars, helping to keep hunger and blood sugar in check.
Children and adults need at least 20 to 30 grams of fiber per day for good health, but most Americans get only about 15 grams a day. Great sources are whole fruits and vegetables, whole grains, and beans.
Fiber comes in two varieties, both beneficial to health:
Soluble fiber, which dissolves in water, can help lower glucose levels as well as help lower blood cholesterol. Foods with soluble fiber include oatmeal, nuts, beans, lentils, apples and blueberries.
Insoluble fiber, which does not dissolve in water, can help food move through your digestive system, promoting regularity and helping prevent constipation. Foods with insoluble fibers include wheat, whole wheat bread, whole grain couscous, brown rice, legumes, carrots, cucumbers and tomatoes.
The best sources of fiber are whole grains, fresh fruits and vegetables, legumes, and nuts.
Some tips for increasing fiber intake:
Eat whole fruits instead of drinking fruit juices.
Replace white rice, bread, and pasta with brown rice and whole grain products.
For breakfast, choose cereals that have a whole grain as their first ingredient.
Snack on raw vegetables instead of chips, crackers, or chocolate bars.
Substitute beans or legumes for meat two to three times per week in chili and soups.
Fiber and disease
Fiber appears to reduce the risk of developing various conditions, including heart disease, diabetes, diverticular disease, and constipation. Despite these benefits, fiber probably has little, if any, effect on colon cancer risk.
Heart disease
High intake of dietary fiber has been linked to a lower risk of heart disease in a number of large studies that followed people for many years. (16) In a Harvard study of over 40,000 male health professionals, researchers found that a high total dietary fiber intake was linked to a 40 percent lower risk of coronary heart disease. (17) A related Harvard study of female nurses produced quite similar findings. (18)
Higher fiber intake has also been linked to a lower risk of metabolic syndrome, a combination of factors that increases the risk of developing heart disease and diabetes. These factors include high blood pressure, high insulin levels, excess weight (especially around the abdomen), high levels of triglycerides, and low levels of HDL (good) cholesterol. Several studies suggest that higher intake of fiber may offer protective benefits from this syndrome. (19,20)
Type 2 diabetes
Diets low in fiber and high in foods that cause sudden increases in blood sugar may increase the risk of developing type 2 Diabetes. Both Harvard studies—of female nurses and of male health professionals—found that this type of diet more than doubled the risk of type 2 diabetes when compared to a diet high in cereal fiber and low in high-glycemic-index foods. (21-23) A diet high in cereal fiber was linked to a lower risk of type 2 diabetes.
Other studies, such as the Black Women's Health Study (24) and the European Prospective Investigation Into Cancer and Nutrition–Potsdam, have shown similar results.
Read about what you can do to help prevent type 2 diabetes.
Diverticular disease
Diverticulitis, an inflammation of the intestine, is one of the most common age-related disorders of the colon in Western society. Among male health professionals in a long-term follow-up study, eating dietary fiber, particularly insoluble fiber, was associated with about a 40 percent lower risk of diverticular disease. (25)
Fiber and constipation
Constipation is the most common gastrointestinal complaint in the United States, and consumption of fiber seems to relieve and prevent constipation.
The fiber in wheat bran and oat bran is considered more effective than fiber from fruits and vegetables. Experts recommend increasing fiber intake gradually rather than suddenly, and because fiber absorbs water, beverage intake should be increased as fiber intake increases.
Colon cancer
Studies have largely failed to show a link between fiber and colon cancer. One of these—a Harvard study that followed over 80,000 female nurses for 16 years—found that dietary fiber was not strongly associated with a reduced risk for either colon cancer or polyps (a precursor to colon cancer). (26)
Breast cancer
A large-scale 2016 study (27) led by researchers at Harvard T.H. Chan School of Public Health showed findings that higher fiber intake reduces breast cancer risk, suggesting that fiber intake during adolescence and early adulthood may be particularly important.
Women who eat more high-fiber foods during adolescence and young adulthood, including vegetables and fruit, may have significantly lower breast cancer risk than those who eat less dietary fiber when young.
References
16. Pereira MA, O'Reilly E, Augustsson K, et al. Dietary fiber and risk of coronary heart disease: a pooled analysis of cohort studies. Arch Intern Med. 2004;164:370-6.
17. Rimm EB, Ascherio A, Giovannucci E, Spiegelman D, Stampfer MJ, Willett WC. Vegetable, fruit, and cereal fiber intake and risk of coronary heart disease among men. JAMA. 1996;275:447-51.
18. Brown L, Rosner B, Willett WW, Sacks FM. Cholesterol-lowering effects of dietary fiber: a meta-analysis. Am J Clin Nutr. 1999;69:30-42.
19. McKeown NM, Meigs JB, Liu S, Wilson PW, Jacques PF. Whole-grain intake is favorably associated with metabolic risk factors for type 2 diabetes and cardiovascular disease in the Framingham Offspring Study. Am J Clin Nutr. 2002;76:390-8.
20. McKeown NM, Meigs JB, Liu S, Saltzman E, Wilson PW, Jacques PF. Carbohydrate nutrition, insulin resistance, and the prevalence of the metabolic syndrome in the Framingham Offspring Cohort. Diabetes Care. 2004;27:538-46.
21. Fung TT, Hu FB, Pereira MA, et al. Whole-grain intake and the risk of type 2 diabetes: a prospective study in men. Am J Clin Nutr. 2002;76:535-40.
22. Liu S, Willett WC, Stampfer MJ, et al. A prospective study of dietary glycemic load, carbohydrate intake, and risk of coronary heart disease in US women. Am J Clin Nutr. 2000;71:1455-61.
23. Schulze MB, Liu S, Rimm EB, Manson JE, Willett WC, Hu FB. Glycemic index, glycemic load, and dietary fiber intake and incidence of type 2 diabetes in younger and middle-aged women. Am J Clin Nutr. 2004;80:348-56.
24. Krishnan S, Rosenberg L, Singer M, et al. Glycemic index, glycemic load, and cereal fiber intake and risk of type 2 diabetes in US black women. Arch Intern Med. 2007;167:2304-9.
25. Aldoori WH, Giovannucci EL, Rockett HR, Sampson L, Rimm EB, Willett WC. A prospective study of dietary fiber types and symptomatic diverticular disease in men. J Nutr. 1998;128:714-9.
26. Fuchs CS, Giovannucci EL, Colditz GA, et al. Dietary fiber and the risk of colorectal cancer and adenoma in women. N Engl J Med. 1999;340:169-76.
27. Farvid MS, Eliassen AH, Cho E, Liao X, Chen WY, Willett WC. Dietary fiber intake in young adults and breast cancer risk. Pediatrics 2016: 137(3).
Terms of Use
The contents of this website are for educational purposes and are not intended to offer personal medical advice. You should seek the advice of your physician or other qualified health provider with any questions you may have regarding a medical condition. Never disregard professional medical advice or delay in seeking it because of something you have read on this website. The Nutrition Source does not recommend or endorse any products.